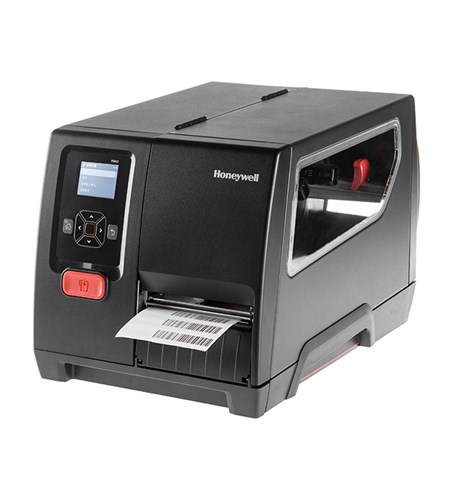 Honeywell Mid Range
The Honeywell PM42 mid-range industrial label printer is designed for maximum reliability and uptime. With a durable construction and an intuitive, user-friendly interface, it's ideal for distribution center, warehouse, manufacturing, transportation and retail environments.
Unlike competitive printers that incorporate plastic components, the PM42 printer features an all-metal, die-cast aluminum construction for enhanced durability and reliability in the harshest industrial environments. With a magnetic quick-mount printhead – designed for quick removal without tools – and an easily removable print roller – the PM42 printer minimizes downtime and reduces maintenance costs.
PM43/PM43c mid-range industrial printers are ideal for a wide range of applications within the distribution center/warehouse and manufacturing environments.
• Large, color, multilingual, tamper-proof touch screen, or icon user interface
• ZSim2, our most comprehensive ZPL-II emulation ever—makes upgrading from other printer brands easy
• CCX- and WiFi-certified fixed printer with standard IPv6 implementation
• Multilingual webpage loaded on every printer ensures easy device monitoring
• Strong metal structure with metal door that can be locked for media protection