SELF ADHESIVE LABELS -
RELIABLE PRINTING EVERYTIME
ZEBRA - CITIZEN - PRINTRONIX - HONEYWELL - TOSHIBA TEC - SATO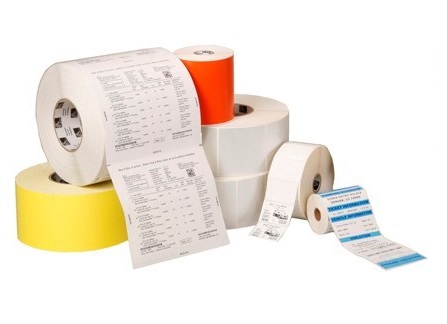 Eliminate downtime due to inconsistent print quality, re-prints or scannability issues, and increase productivity by using genuine Zebra™ supplies.
Our supplies have been extensively tested and approved by Zebra Supplies R&D to ensure high-quality, crisp images and text. Once selected, we never substitute materials, ensuring consistent print quality and eliminating the need to adjust printer settings.
With more than 1,000 combinations of high-quality and reliable labels, tags, receipts, wristbands and ribbons, including over 500 stock products, Zebra can meet the durability requirements of most applications.
Genuine Zebra labels, including "Zipship", "Eazi-Price" & Custom Label Quotations
Genuine Printronix Labels
Citizen Media Supplies
Competitive quotations available on non-branded compatible media for all thermal printers.
Zebra Direct Thermal Labels
Zebra's direct thermal labels are available in paper or synthetic formats.
Paper offers an inexpensive way to print in a variety of general-purpose applications, while synthetic offers more durable, long-lasting results with resistance to abrasion, moisture, and chemicals.
Direct thermal technology does not require a ribbon. Instead, a chemically coated heat-sensitive material produces images as heat is applied to the surface. Ideal for indoor applications where temperatures will not exceed high levels.
Zebra Thermal Transfer Labels
Zebra's thermal transfer labels are available in paper or synthetic formats. Paper labels are inexpensive, yet offer excellent print quality and can be used in a multitude of general-purpose applications. Synthetic thermal transfer labels are durable, long lasting, and resistant to abrasion, moisture, heat, tearing, and chemicals.
Thermal transfer technology utilises a ribbon and matching tag stock material to transfer an image onto the label material. For the best solution with long life requirements or harsh environments, use with a Zebra ribbon.

Zebra Self Adhesive Labels

Citizen Self Adhesive Labels

Printronix Self Adhesive Labels

Sato Self Adhesive Labels