SMART PAPER TICKETING
TICKET PRINTERS
As the usage of contactless proximity smart cards becomes more and more common, transport and event operators are beginning to switch to full contactless solutions.  Smart paper tickets can be easily integrated into existing fare collection schemes and even standard paper ticket vending equipment can be upgraded. In addition, this solution for low cost tickets can help operators to reduce the circulation of cash within the system.   Beside the perfect solution for the limited use ticket, smart paper tickets are bringing many additional benefits to the public transport fare collection schemes:
Fraud reduction
Fare evasion reduction
Less maintenance costs
Less interaction steps with the equipment
Increased passenger throughput
Reduced cash flow and related operational costs
Enabling aggregated services (such as payment systems for taxi fares, cinema and theatre tickets, loyalty programs, access management and parking)
Combined ground, underground and inter-city ticketing
Enabling co-operation between multiple Public Transport Operators
Extended convergence model with Single Trip Ticketing solution
Enabling interoperability with all other services based on contactless technology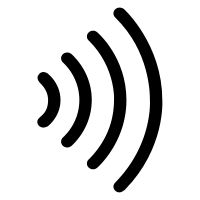 MIFARE offers the broadest product portfolio tailored to the automatic fare collection market. It includes ICs for limited-use paper tickets as well as microcontrollers for dual interface smart cards with PKI crypto engines capable of hosting multiple applications. The leading products available are MIFARE Ultralight™, MIFARE Ultralight™ C, MIFARE Ultralight™ EV1, MIFARE™ Classic 1k, MIFARE™ Classic 4k, MIFARE Plus™, MIFARE DESFire™ EV1 and SmartMX™. You can find an overview of all MIFARE card and ticket ICs as well as the whole identification portfolio
NXP MIFARE Ultralight is the perfect solution for system operators wanting to implement completely contactless automatic fare collection systems. Step-by-step, traditional low cost ticketing media are being replaced by disposable, non-reloadable contactless cards or tickets.
NXP MIFARE Ultralight C is the newest member of the MIFARE technology platform, complementing the offering in the low-cost segment.
MIFARE Ultralight EV1 is the next generation of paper ticketing smart card IC for limited-use applications that offers solution developers and operators the maximum flexibility for their ticketing schemes and contribute a more reliable system operation.
Launched in 1995, the MIFARE Classic 1k IC was the first product, which could be fitted into an ISO contactless smart card and with its slim coil, allowed very high volume production. Today, millions of MIFARE Classic 1k ICs are in use around the globe in all different applications – from public transport, road-tolling and parking meters, to accessing car parks and paying at fuel pumps.  Expanding on the functionality of the existing MIFARE Classic 1k ICs, the MIFARE Classic 4k IC was developed. It provides significant increased memory size making it a suitable solution for multi-application cards. It allows end-users to be more flexible and to experience improved convenience.