HANDHELD MOBILE COMPUTERS -
MOBILE VERSATILITY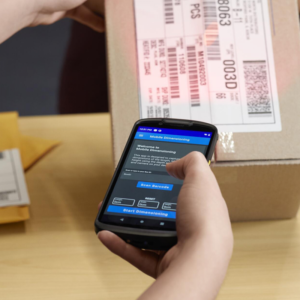 TC53 and the TC58; the first members of a new generation of Zebra mobile computers designed to do more, including mobile payment capabilities and parcel dimensioning. Delivering the ultimate in enterprise-class touch computing
Because of this, we have a model to suit any criteria, so be sure to browse our available selection to find the computer that's best for you.
TC53/TC58 Mobile Computer
Introducing the TC53 and TC58, the first members of a new generation of Zebra mobile computers designed to do more. What makes these devices so different?
New hardware redefines mobile computing performance. New solutions and sensor technologies redefine the world of possibilities — from mobile payment to parcel dimensioning.
All the latest wireless technologies give workers faster and more reliable access to information they need to get the job done — including 5G, Wi-Fi 6E and CBRS (US only). A class-leading 6-inch screen lets workers see more, do more — and scroll less.
Zebra-only Mobility DNATM tools deliver built-in advantage, maximizing user productivity while minimizing IT complexities throughout the entire device lifecycle. New manufacturing technologies make the TC53 and TC58 thinner — yet even more rugged. The result?
A new generation of data collection. A new level of operational efficiency. And a new level of workforce productivity. The TC53/TC58 — driving new possibilities into the world of mobility.
Android 11 (upgradable to Android 14)
802.11a/b/g/n/ac/d/h/i/r/k/v/w/mc/ax & Bluetooth connectivity
GPS connectivity (TC58 only)
On-screen keypad
Mobile payment & parcel dimensioning capabilities
6" Gorilla Glass touchscreen colour HD display
1D & 2D data capture capabilities
Up to 8GB RAM, 128GB UFS Flash
Front (8MP) & rear (16MP) colour cameras
IP65/IP68 durability rating
Range of accessories available
293g
See the TC53/TC58  Mobile Computer