NEWBURY DATA - PRINTRONIX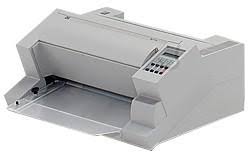 Dot Matrix Printers
Newbury Data has been the UK's leading supplier of high performance serial impact printers since 1974, following in the successful footstep of the popular ND640, ND680 and ND825 printer series the ND2000 and ND3000 Series printers offer our customers the most reliable application flexible printing solutions available.
Newbury Data high performance dot matrix printers offer fast and cost-effective solutions printing lists, barcodes, labels and multi-part form sets.
The range is designed for reliable and efficient print operation in industrial, logistic, retail, banking, public administration, and office application environments.
By means of exchangeable interface personality modules the Newbury Data printers can be easily integrated into major host systems and network environments for business and industrial applications.
The ND2500 & ND2600 printers are now supplied with Epson LQ and IBM PropPrinter emulations, replacing the previous Epson FX and DEC LA emulations. Support for customers using the older emulations, or those wishing to migrate to the new emulations can contact technical support 01606 593424.

Dot Matrix Printers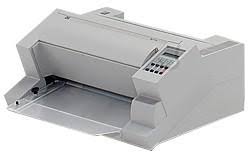 Dot Matrix Printers
Personality Modules
A PM establishes the intelligent connection between printer and system environment. It offers maximum flexibility and grants access to all printer features and functions. Specific variants of hardware interfaces, printer emulation's and protocol converters provide direct connection to IBM, HP and Digital systems as well as PCs and Local Area Networks (LANs). All PM contain a basic module with different printer emulation's and associated character tables with a selection of fonts and bar codes.
Additionally, the system specific PMs contain a protocol converter with system specific printer emulations, character tables, fonts, and conversion routines for system or network protocols in ASCII control sequences. The unique functions of the printer as e.g. paper management capabilities, can be mapped to system specific control sequences by appropriate set ups of the internal configuration tables. The PM concept is highly beneficial: The user receives an integrated solution, which can be exchanged at any time to adapt to new system requirement. For instance, the printer could migrate from a traditional serial/parallel connection to local network integration, such as Ethernet, simply by exchanging the PM Serial/Parallel with PM Ethernet.